Welcome to the AlUla Trade Page
AlUla, one of the world's oldest civilisations is welcoming international visitors for the first time in modern history. Explore cultural and natural wonders beyond all your expectations. AlUla is an open living museum, a place of 200,000 years of human legacy, set in a stunning natural environment.
Will you be amongst the first to visit?
This is where you'll find everything you'll need to learn about AlUla!
You'll find useful resources to assist you in learning about AlUla. These include our Trade Training, links to our destination guides and contact details for the team.
Feel free to reach out to us to find out more at alula@walshegroup.com
Sign up to our Newsletter!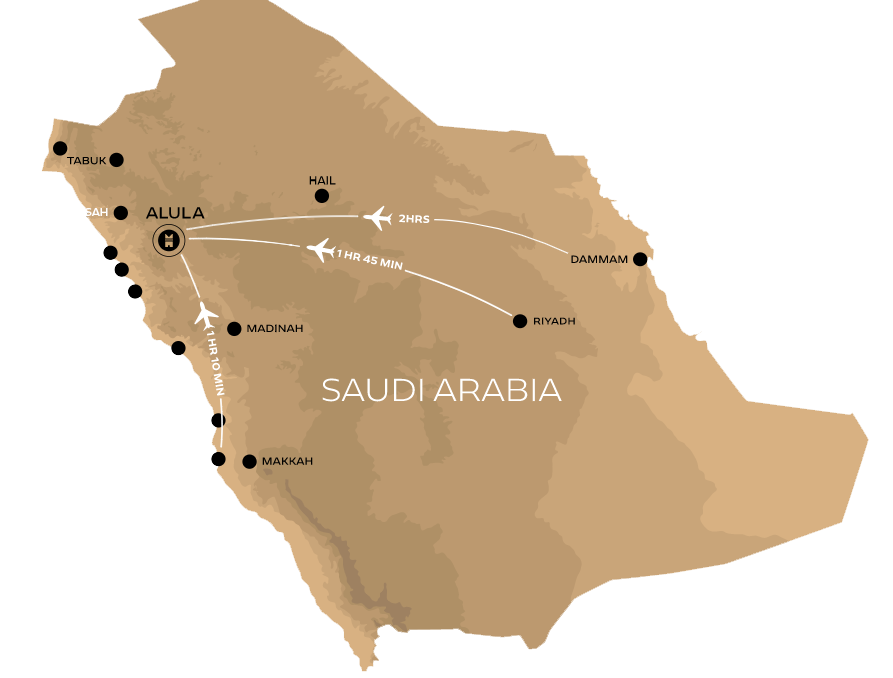 The World's Oldest, New Destination!
Located in the north western corner on the Arabian Peninsula, AlUla is the jewel in the crown of Saudi Arabia . Hegra, a site of over 100 Nabatean Tombs is Saudi Arabia's first UNESCO World Heritage Site.
Easily accessible with direct flights from Jeddah, Riyadh and Dubai with Saudia Airlines, Flynas and FlyDubai, AlUla is the next bucket list destination.